Worship Service Times
Contemporary Worship - 8:50 AM Jarrett Hall | Worship - 11:00 AM Main Sanctuary
TUNE IN to WGOS 1070 for a LIVE FEED
of our
R.L. Pope Sunday School Class (10 AM) & 11:00 AM Worship Service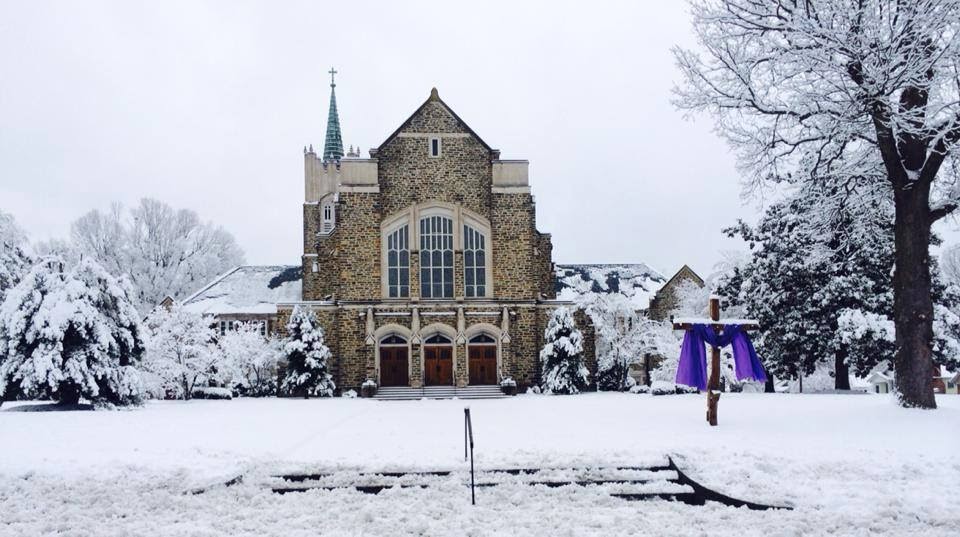 INCLEMENT WEATHER PLAN for SUNDAY, DECEMBER 9, 2018
SUNDAY, DECEMBER 9
11:00 AM ONLY
MAIN SANCTUARY

Due to the high probability of snow and the adverse driving conditions that come with it, we have made the decision to:
8:50 AM  – The Contemporary Worship "Lessons & Carols" Service will be Postponed until next Sunday (12/16)!
11:00 AM – We will broadcast an abbreviated worship service which will be broadcast on WGOS 1070 AM beginning at 11 AM if you would like to tune in (or click the link above and you can listen through the internet) and join us in the safety and warmth of your homes!
ALL OTHER ACTIVITIES – All other Sunday group meetings (Sunday School, Youth Groups, Children's Groups, Meetings, and Journey to Bethlehem) are cancelled!
LATER THIS WEEK:  We will send out an email regarding information about breakdown of our "What Child Is This…" sets and clean-up.  Please be on the lookout for this!  We will need every available person's help!
Thank you and be safe tomorrow!
We are called by Christ to GROW in faith, BUILD relationships, and SERVE all people.
CHECK OUT THESE
UPCOMING MINISTRY OPPORTUNITIES…
  MEMORIAL UMC's MISSION... We are CALLED by Christ toGROW in faith,BUILD relationships, andSERVE all people. INCLEMENT WEATHER PLAN FOR SUNDAY MORNING WORSHIP:December 9, 2018 If winter weather makes it unsafe to travel to Memorial United Methodist, tune into the...
read more
Inclement Weather Plan for WORSHIP 12/09/18
read more
UPCOMING EVENTS
DEC 9     CONTEMPORARY WORSHIP SERVICE OF LESSONS AND CAROLS (8:50 AM)
DEC 7-9  WHAT CHILD IS THIS? Drive-Through Nativity:  FRI.-SAT. 6-9PM  SUN. 5-8PM
DEC 12   CHILDREN'S FUN NIGHT (6PM)
DEC 16   GLOW & MISSION POSSIBLE KIDS
DEC 16   YOUTH: CHRISTMAS PARTY (4-7)
DEC 17   MORNING CIRCLE
DEC 23   YOUTH LUMINARIA PREP, PROGRESSIVE SUPPER (2-7)
DEC 23   LOVE FEAST ADVENT SERVICE (7 PM)
DEC 24   CHRISTMAS EVE HOLY COMMUNION (5:30 PM)
IF YOU HAVE A CHURCH EVENT THAT YOU WOULD LIKE ADDED TO OUR CALENDAR, PLEASE CONTACT SUSAN FRYE.
Wonderful place of worship. You will feel very welcomed and loved. Great work reaching out to the community.
Gina Frady
Love going there the people there are so welcoming and nice. Never felt judge when i go there with my special needs kids. My kids love going.
Tanya Gapski